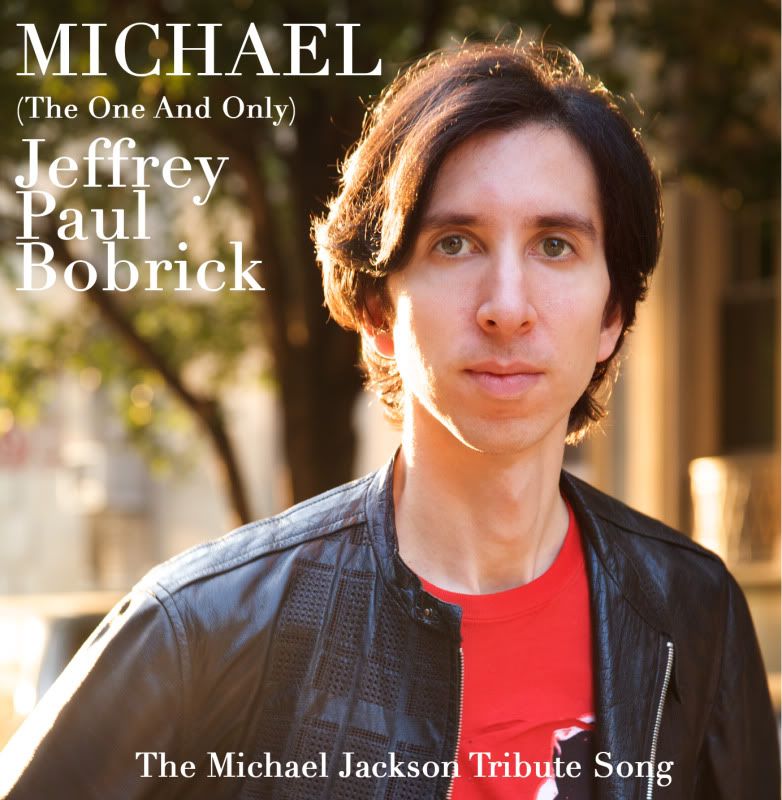 Friday June 25th marks the one- year anniversary of the death of the King of Pop, Michael Jackson. On June 25th, 2010 beginning at 4:30 pm, Rev. Al Sharpton will join close friends of the Jackson family for a Memorial Service at the Harlem State Office Building's Plaza located at: 163 W. 125th street, New York City.
Jeffrey Paul Bobrick is honored to have been invited to join the tribute to Michael being held today in Harlem. We believe the tribute will be broadcast live on WBLS radio http://www.wbls.com/ beginning close to 4:30pm. Of course, if you can make it in person, please come!
Jeffrey will be performing his Michael Jackson tribute song "Michael (The One And Only)." Please download your free copy from our web site if you haven't done so already!
We will be celebrating the life of Michael Jackson in Harlem where Michael Jackson's name lit up 125th street for so many concerts through out the decades where he revolutionized Pop Music. As you may know National Action Network is one of the leading Civil Rights organizations in the nation with over 45 chapters around the country.
For decades the music of Michael Jackson has changed the world and deeply impacted the lives of our children and artists currently at the top of the Billboard Charts. We all witnessed the nation come to a complete stand still after hearing the news blasted on the airways that the world's best selling recording artist of all time had passed away. We all crowded around our televisions and stood in line for hours to witness the largest memorial service of this generation in which Rev. Sharpton and other iconic figures gave their personal and respectful tributes to the King of Pop. One year later we want to remind the nation that we will not forget Michael Jackson and that his legacy will continue to live on forever.
Aside from selling millions of records and giving us many of the best songs recorded in this nations history, Michael Jackson cared about helping others and donating to underserved communities. Michael spent many hours donating time and money to make a difference for the generation that succeeded him and the voiceless who currently couldn't speak up for themselves. He was amongst many celebrity icons that came to National Action Network's Headquarters to fight for the equality of all people. On June 25th we hope that you can join us as we celebrate the life of Michael Jackson.
After a brief memorial service, Rev. Sharpton will lead a march to the Apollo Theater, where he will conduct a National Moment of Silence for the King of Pop at 5:26 pm (the exact time of Michael's death).